Invite Crystal to Your Next Event!
Crystal lives to inspire others to take action and achieve authentic success in business and in life. She believes that individuals simply need to clearly understand the practical steps forward to manifesting the dreams of their heart... and her Signature Talks are designed to do just that!
Watch one of Crystal's presentations "Raise Your Money Thermometer" now!
Below are her current signature topics, while Crystal and her staff will work to tailor her talks to fit your group's needs.
Contact us to discuss your next event!
"How to Manifest Brilliance, Balance, and Bliss" -- Ideal for groups of all types!!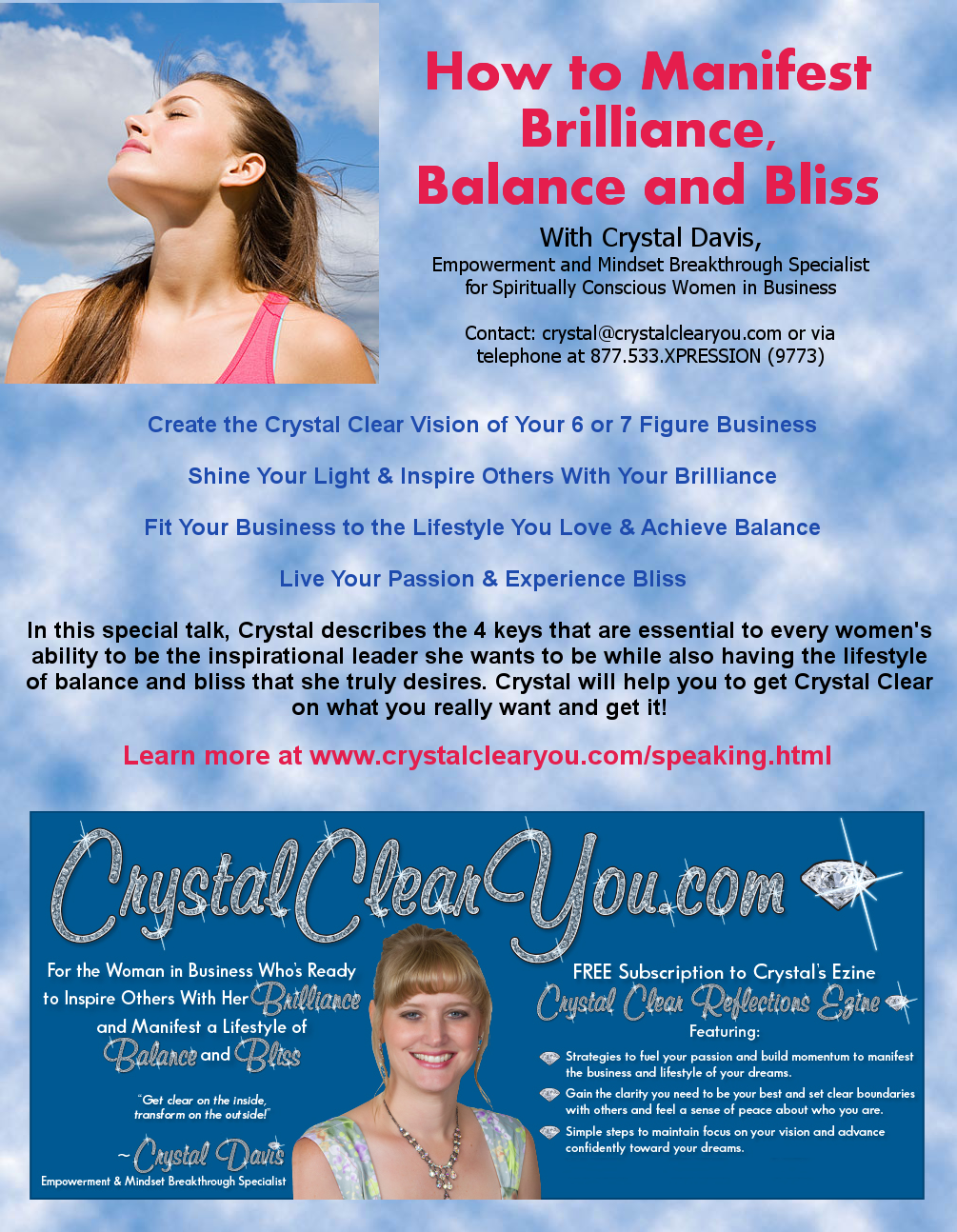 How to Tap Into the Creative Leader Within and Unleash Your Team's Creative Brilliance Bliss -- Ideal for Corporations and Organizations that want to enhance workplace creativity and achieve BIG HAIRY AUDACIOUS GOALS!!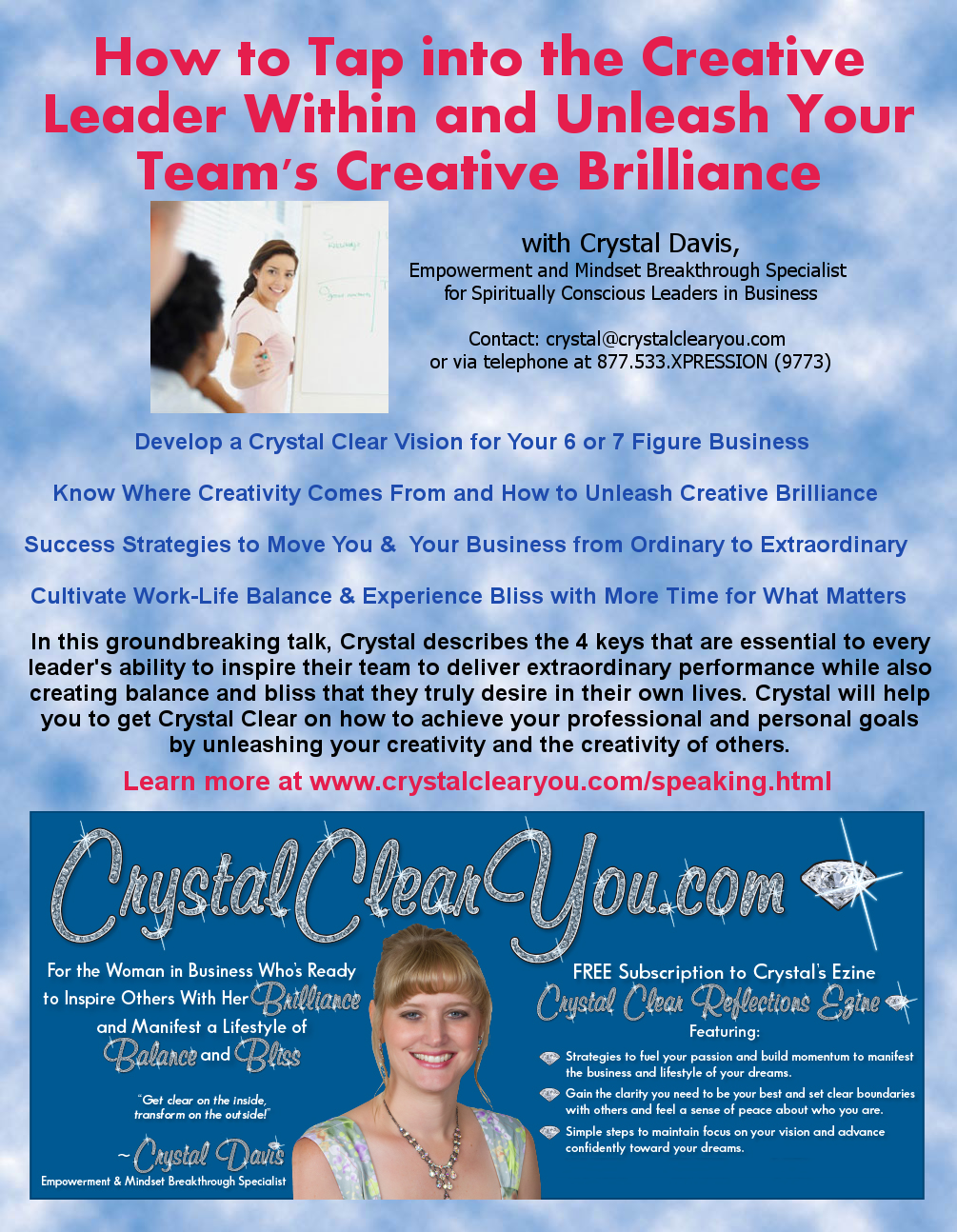 ---