Invite Crystal to Your Next Event!
Crystal lives to inspire others to take action and achieve authentic success in their careers and their lives. She believes that individuals simply need to clearly understand the practical steps forward to manifesting the dreams of their heart. And her Signature Talks are designed to do just that!
Watch some of The Crystal Clear You Minute videos to experience Crystal's wisdom Now!
Below is her current signature topic, while Crystal and her staff will work to tailor her talks to fit your group's needs. Contact us to discuss your next event!
The 5 C's of Entrepreneurial Success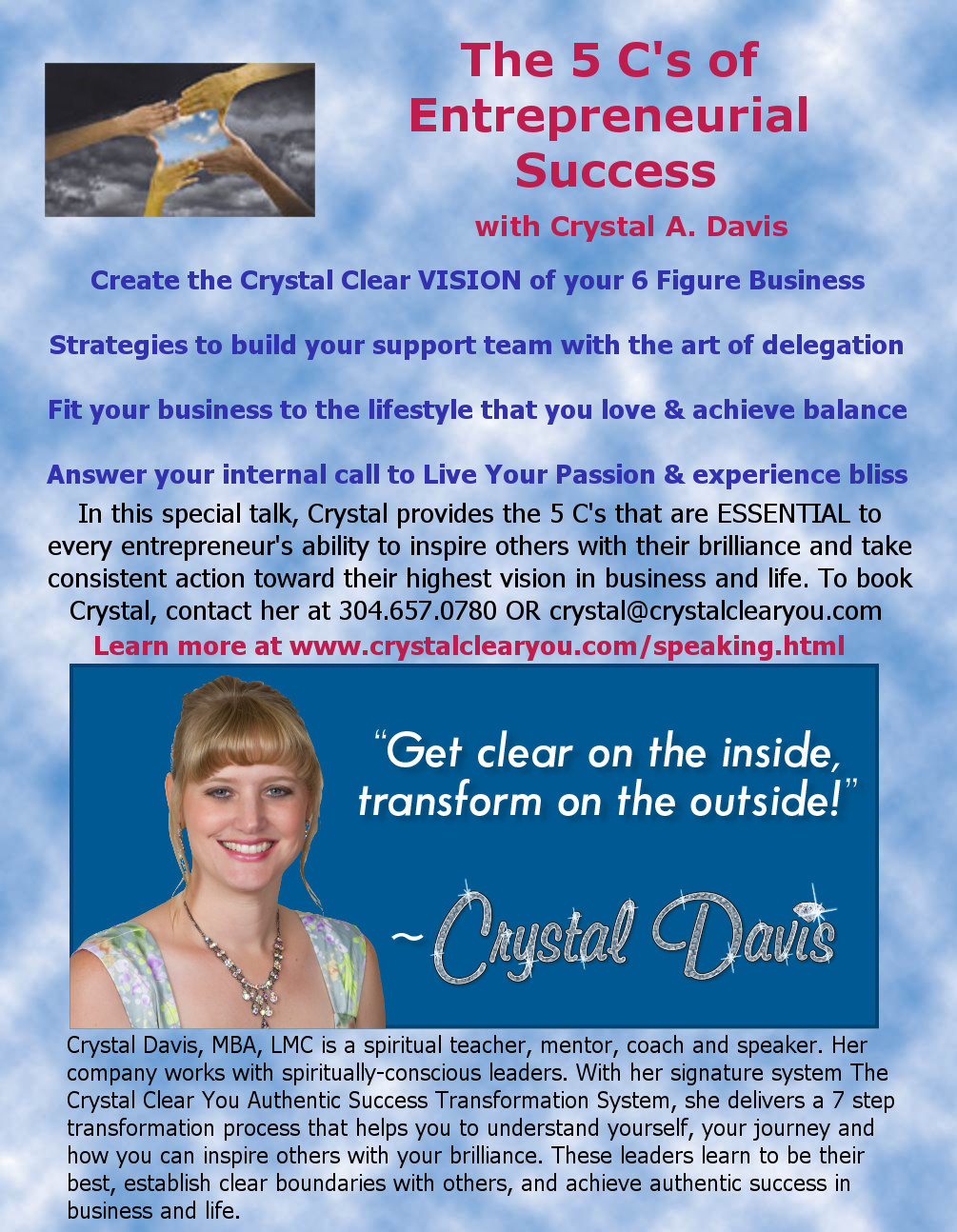 Upcoming Live Events

Learn more and register here: Live Your Passion
Join Beth Caldwell and Crystal Davis on December 13, 2013 for LIVE YOUR PASSION!
This experience is designed especially for spiritually-conscious women who are ready to stop living for everyone else and step into their divine purpose with a quantum leap in their business and in their life. You will uncover:
Create a crystal clear vision of where you want to be in your business and life in 3 years
How to master the spiritual principles and practices required to create a life of love, joy, and peace
Learn how to take immediate and consistent action, manage your time (life) and reach your goals
Core strategies for having the work-life balance you want with time and money freedom
Business building tips for the woman on the rise who is ready to build her support team
Insider sales techniques to help you to master the "soft-close" that fits your unique feminine style
And much, much more!
Learn more and register here: Live Your Passion
---